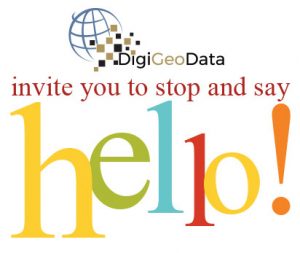 PDAC 2020 Convention, March 1 – 4 Metro Toronto C

onvention Centre, Toronto, Canada
DigiGeoData WILL be at PDAC and we want to talk MAPS with YOU!! We will be distributing our most recently published maps for the Timmins, Red Lake/Birch Uchi Lake, James Bay and Val d'Or areas, along with our previously published Athabasca Basin, Yukon, Nevada and Golden Triangle maps. We will also be promoting upcoming maps such as Mexico, Idaho, Alaska, Southern British Columbia and a few new hot play areas in the Americas. We also want to introduce "Atlas", our online, interactive map.With Atlas, you will have access to company profiles, mines and production, deposits and resources, technical reports, properties and claim data.
Come by our booth in the North Building, Booth #6325.