About Us
DigiGeoData was established by a group of industry professionals that have over 140 years of combined
experience in data management and spatial development covering the complete exploration and mining
cycle from property acquisition to mine closure.
Our mandate is to provide complete, timely, accurate and meaningful information to support decision
making in a cost-effective way.
The DigiGeoData developed the world-renowned Exploration Activity maps over 30 years ago and have
been publishing the paper copies from several companies since then. DigiGeoMaps continues to
produce these maps in paper and online version.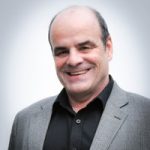 Glen Jones
Managing Director
Glen Jones is President/CEO of DigiGeoData Ltd, a new mining resource intelligence data solution. He has spent the last 17 years of his career working with and developing comprehensive data solutions.
His focus is on providing unique ways for all industry segments to access and analyze data.
Glen's role is to lead the business and its aggressive global expansion plans.
 From 2003 to 2014 he was an Executive Director at IntierraRMG where he managed most of the Western Hemisphere group and collaborated building content and functionality to build the largest global mineral resource intelligence data base.
From 2014 to 2016, Glen became Director of Mining and Metals Data Bases at SNL Metals and Mining when it purchased IntierraRMG. At SNL he concentrated on working with the team to integrate the staff and the IntierraRMG data.
From 2016 to 2018 he was Managing Director of Mining Intelligence where his focus was to improve data base quality and functionality of their resource intelligence data products.
Early in his career, he founded Mineral Information Maps, a company which monitored global exploration activity, compiled data bases and produced global activity maps.  In 1992, he developed the "Hot Play" map concept and began publishing maps that showed rapidly developing area plays around the world. This went on to become a global standard that is still published today by DigiGeoData.
With over 40 years' experience and his detailed knowledge of the mining industry and activity globally, he has been a speaker at many conferences.
He has travelled around the world talking with users of resource data to understand their data requirements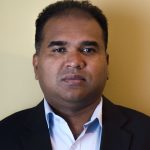 Janaka Ratnayake
VP, Data & Technology
Janaka is a geologist and GIS/Remote Sensing expert with 14 years of experience in developing and providing data solutions for the mining industry. He specializes in Web-GIS based online mapping and database products and compilation of data for hardcopy maps of mining exploration activities.
At DigiGeoData, a new mining resource intelligence data solution, Janaka is responsible for designing and establishing the data model, database schema, data processing methodologies and GIS platforms. He is continuously engaged in improving DigiGeoData products.
Janaka started his career in data compilation by developing value added products. He then progressed to managing data where he has developed methodologies and procedures to improve the efficiency of data compilation for high quality mining related spatial data. He has used his database, SQL and programming skills to perform continuous testing to improve the accuracy, completeness and timeliness of data.
Prior to joining DigiGeoData in 2018, Janaka increased his experience with several companies.
He joined IntierraRMG as a Researcher/GIS Coordinator in 2005 for 9 years where he focused on hardcopy exploration activity maps (Intierra Hotplay Maps), a live Web-GIS platform and an online mining database.
With the acquisition of InterirraRMG by SNL Metals & Mining (S&P Global) in 2014, he joined S&P Global as a Senior Mining Industry Expert. For the next 2 years he was involved in managing mining spatial data products.
From 2016 to 2018 he worked on contract as a geologist at Norwest Corporation and as a GIS Consultant at Infomine Mining Intelligence.
Early in his career (1997-2003), he was employed as a geologist where he gained experience in geological investigations, mineral explorations and underground mining.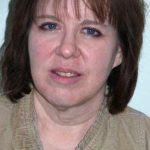 Jan Mosimann
VP, Communications
Jan is the Vice President of Communications. She is responsible for the look and feel for all the graphics and marketing material representing DigiGeoData. She is also responsible for the design and production of the paper maps.
Jan is a seasoned graphic designer. For more than 35 years, she has worked as a teacher and graphic designer in many unique opportunities. 
Jan takes great joy in sharing her knowledge in the areas of illustration, photography and graphic design. She started her career as a teacher for the Calgary Board of Education. Jan taught high school students drawing, photography, graphic design and the art of the printing press. Throughout Jan's career, she has taught privately and at Mount Royal University in Calgary.
Jan has worked several years in the advertising industry as a graphic designer and marketing professional. She has worked with many teams from The Hudsons Bay Company to Lammle's Western Wear and Boutique of Leathers to The City of Calgary. She has won several awards for her work in advertising.
After a successful career in advertising, Jan has worked as a graphic designer in the corporate world. She has spent many years working with Suncor's Corporate Communications department designing many reports, project communications, powerpoint presentations and event communications. Jan was vital to the branding and marketing of the SunBridge Initiative, a collaboration with Suncor and Enbridge.
In 2005, Jan joined the Intierra team where she helped develop the processes for the creation of the Hot Play maps. In addition to overseeing the production of the maps, she also worked on many presentations, reports and graphics. Jan continued to work for Intierra until it was sold to S&L in 2014. Jan worked for S&L for a year after the company was sold.
Jan worked at InfoMine as a designer of their maps in 2016 and continued there until August 2018, when she formed a collaboration with her old Intierra work mates and DigiGeoData was born.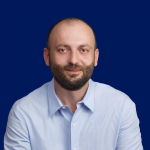 Dan Subtelny
VP, Business Development
Dan Subtelny is a sales and marketing professional with over 20 years of experience across a broad range of markets. Dan specializes in new business development and market expansion with the focus on data management solutions.
Excellent knowledge of mining industry underpinned by thousands of contacts globally, knowledge and experience with oil&gas, forestry, aggregates in Americas.
From 2007 to 2011, he was a Sales Executive at IntierraRMG and greatly contributes to company's expansion in Americas by bringing over 200 clients.
From 2011 to 2014, he was a Business Development Manager at Caracle Creek where he was instrumental in a number of new initiatives including development and successful market launch of land management software (dozens of clients). Greatly contributed to company's expansion in Americas.
From 2014 to 2016, he was Director of Sales at Spatial
Dimension/Trimble marketing land management software and mining information systems.
Dan is responsible for Sales and Product Development with DigiGeoData.
Along with his role at DigiGeoData, Dan is also involved with trueMINER (land management software).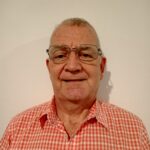 Mickey Thompson
Mineral Deposit Specialist
Mickey is a geologist with over 50 years experience in the global exploration and mining industry, including the last 25 years spent creating, populating and overseeing data completeness and quality on various corporate and commercial mine and deposit databases. He holds an MSc in Mineral Exploration from Imperial College London after gaining his BSc Honours from Queens University Belfast
At DigiGeoData, Mickey is responsible for data research, completeness and quality ( including analyst training ), especially for reserves, production, geology, mineralisation, locations and mine operational aspects
Mickey started his career with 30 years at Western Mining Corporation ( WMC ) in Australia ( now part of BHP ), accumulating exploration and mining experience across virtually every significant commodity, with extensive underground and open pit experience as well as in-depth exposure to mining and treatment concepts and ore reserve compilation. Mickey worked extensively with Queens University Ontario in a joint study of the mineral economics of global mineral exploration and has co-authored several books on the valuation of the Australian exploration and mining industry. He has also spoken at many conferences, trained teachers and analysts, and has worked in over 20 countries, evaluating mines, deposits, companies and countries.
After setting up WMC's global deposit database, Mickey helped to set up the Intierra database in Perth in 2002, which quickly became the world's leading such database, based on the pillars of analyst training and data excellence. In this position Mickey developed his relationship with Glen Jones and all other members of the present DigiGeoData technical team. He was the lead researcher for Intierra's renowned series of global 'Mines and Mineral Deposits' maps. This led to similar positions within SNL and S&P , wherein Mickey transformed databases based on rigorous QC and the implementation of industry accepted data characteristics. His last position was with InfoMine Canada
Mickey's passion extends from data accuracy and quality to data clarity and conceptual data relationships, which will allow DigiGeoData to excel in the critically important aspects of linking exploration and mining data to geological and ore characteristics, thus providing clients with data aspects not present in other commercial databases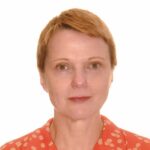 Angie Malinovski
Data Processing Manager
Angie Malinovski is a Data Processing Manager at DigiGeoData Ltd, a leading mining resource intelligence data solution.
Angie started her career more than twenty-five years ago at what was then know as Robertson Geo Data Inc. and later became InfoMine Inc.
In those early days of Internet development as a commercial environment, researching, storing, and delivering data was an exciting and ever evolving process with an ultimate goal of servicing clients needs more efficiently.
Always taking an active part in company's business development, Angie quickly rose from the entry level position to being a part of the team that built InfoMine into one of the recognized platforms that provided mining related information.
Such environment provided opportunity to advance skills beyond data research and curation. Understanding database structure as well as its contents down to the minute detail Angie assisted in both back and front-end development. Whether it was to improve search interface, implement various document feeds, or to come up with new modules, provide specifications, and assist in their development, she was always looking for ways to contribute to the growth of the company.
For the major part of her employment with InfoMine (later changed to Mining Intelligence) Angie also led a team of geological analysts. It was a gratifying role to mentor and inspire members of that team to achieve their professional best.
After twenty-three years of diligent contribution, Angie parted ways with Mining Intelligence in 2020.
Having established excellent working relationship with Glen Jones while he was a Managing Director of Mining Intelligence Angie was thrilled to join DigiGeoData Ltd in 2022.
Becoming a part of such a well-established team is a welcome opportunity to assist in building content and functionality and provide service to all industry segments.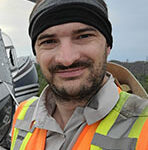 Pierre de Tudert
Senior Geologist
Pierre is an experienced exploration geologist and GIS specialist. With a degree in geological engineering from the Institute Polytechnique LaSalle Beauvais (France) and a M.Sc. at the BRGM (French Geological Survey) he started his 10 years carer in 2012. His experience spans remote placer evaluation in Africa to regional exploration in Quebec. After gaining experience as a consultant geologist for Glencore and Canadian Malartic, he became involved in a world class brownfield exploration division at the Eleonore gold mine. With Goldcorp, he obtained strong knowledge in project generation and compiled targets that were used in a multimillion dollar exploration programme (2017-2019).
Pierre joined the Goldspot team in January 2020,
a company that combined artificial intelligence
and large geological datasets. With his team, he developed multiple workflows in cutting-edge fields like remote sensing, data management and geochemistry. He gained experience working with multiple commodities associated with numerous geological environments including Nevada, Greenland and James Bay.
In November 2022, Pierre joined DigiGeoData as a senior geologist to develop, promote and manage high added value data for the exploration and mining industry. With his versatile technical background, he is focussed on providing robust and reliable geological datasets to clients that will improve their exploration research and target generation.