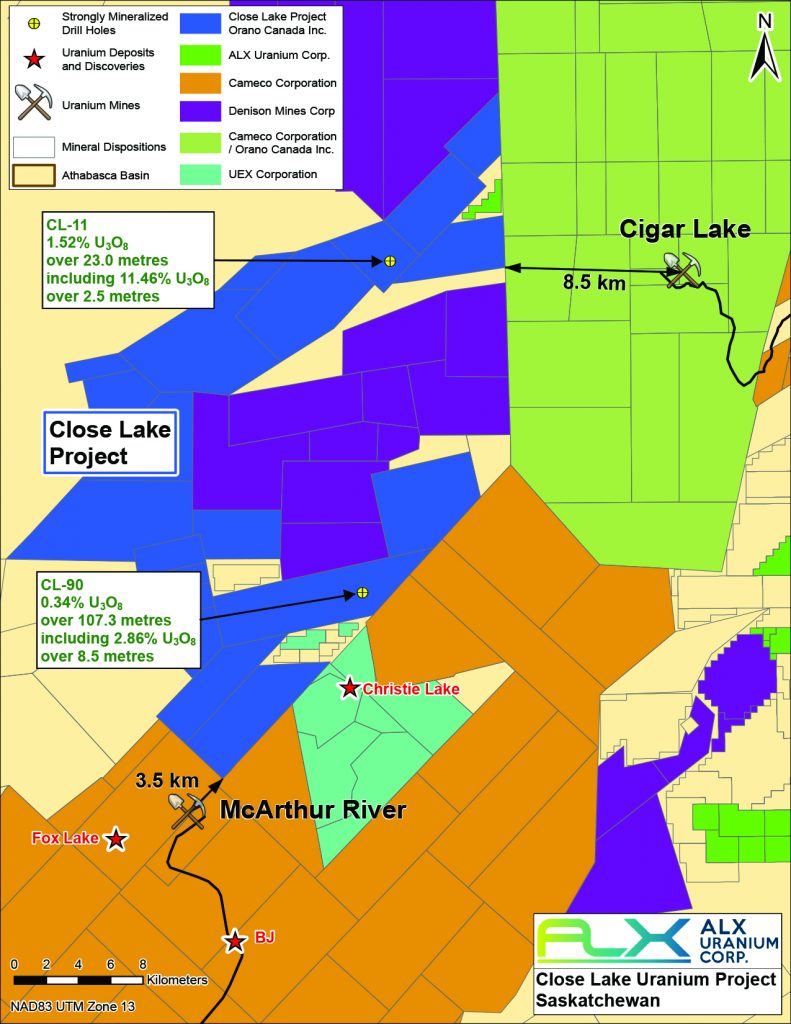 Warren Stanyer, ALX's CEO, has announced the signing of a binding option agreement between ALX and Orano Canada. The agreement allows ALX to earn up to a 51% participating interest in the Close Lake Uranium Project, located in the eastern Athabasca Basin area of northern Saskatchewan. The signing of the agreement follows the non-binding Letter of Intent signed in February 2019 with Orano, confirming a five-year deal with ALX funding exploration expenditures for a total amount of $12M and issuing 10M common shares of ALX to Orano.
Close Lake is a significant uranium exploration project in the world's richest uranium district. Historical drilling totals approximately 110.049 metres in 170 drill holes. Uranium mineralization has been intersected at or near the unconformity between the Athabasca sandstone and basement rock units, often graphitic, with associated base metals values and rare gold occurrences at downhole depths ranging between 463 and 682 metres.
Drilling to date has provided compelling evidence that Close Lake could host a mineralizing system like discoveries previously found within the Wollaston Belt, which has produced over 900 million pounds of U3O8during the past four decades.