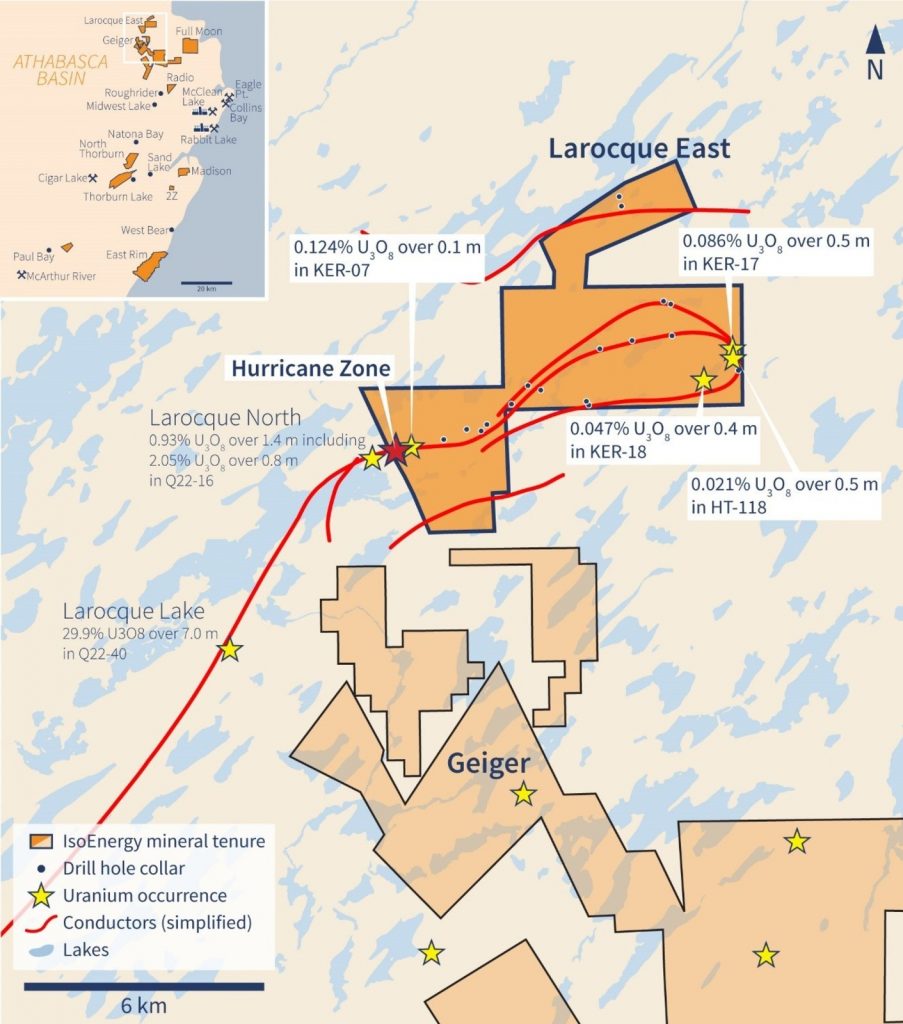 IsoEnergy announces that a 53 line-km program of DC-Resistivity geophysical surveying has started on its 100% owned Larocque East property. The Hurricane Zone, a new discovery of high-grade uranium mineralization, is located on the west side of the Larocque East property.
The Hurricane Zone is a body of shallow, high-grade uranium. IsoEnergy recently completed the first follow-up drilling program after the discovery intersection in July 2018. Eleven of the 12 drill holes in the winter campaign intersected significant uranium mineralization. The Zone is now 150m X 38m and is 8.5m thick. The Zone is open on all five sections drilled and along the strike in both directions. IsoEnergy has the funds for a summer drilling campaign.
The first objective of the survey is to imprint the key graphitic horizons that control mineralization at the Zone and to locate them east on the Zone to aid step-out drill holes planned for Summer 2019. Secondly, as it covers over five km of the wide open Larocque conductor system, east of Hurricane, it will be used to guide future exploration drilling programs targeting additional. Lastly, it will more accurately locate a conductor system 2 km south of Hurricane, running parallel to the trend.