DigiGeoData is continually adding to our database. For each of our published maps, we compile historical and current data to create area profiles and endowment reports.
To view this invaluable information, go to https://digigeodata.com/areas/
For a look into the Central BC area, we invite you to view the Endowment Report we have compiled for the region.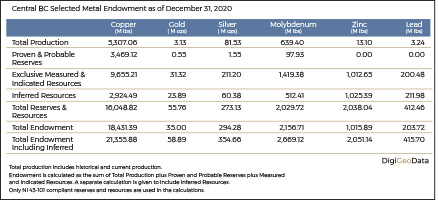 The map will soon be published and distributed. For your copy of the Central BC Map, reach out to Dan Subtelney at [email protected] or at 647.285.5636.