About Canstar Resources
Canstar Resources is a mineral exploration company focused on Newfoundland, Canada. The Company trades on the TSX Venture Exchange under the symbol "ROX" and on the OTCPK under the symbol "CSRNF".  The Company's primary focus is on the exploration of the district-scale Golden Baie Project in southcentral Newfoundland.  The Golden Baie project is on the same major tectonic boundary and in a similar geological setting as other Newfoundland projects where the re have recently been new high-grade orogenic gold discoveries (Figure 1).
The Golden Baie Project is one of the largest contiguous claim blocks in Newfoundland, consisting of 77,350 hectares (774 km2) along the southeastern margin of the Dunnage tectonic zone that hosts the majority of gold deposits found in Newfoundland.  There has been little historical exploration on many of these claims, but the work that has been done has identified extensive surface gold anomalies spanning about 40 km (Figure 2).  There is potential for an addition 110 km of strike length on claims that have had little or no historical gold exploration work.
In 2019, visible gold in quartz veins was discovered at the Golden Baie Project with the grab samples returning assays up to 4,485 g/t gold at the Kendell Prospect (Figure 3) (Note: rock grab samples are selective by nature and values reported may not represent the true grade or style of mineralization across the property).  Drilling on the Kendell Prospect in 2021 consisted of 36 diamond drill holes, of which 32 intersected significant gold mineralization with the best holes intersecting 9.6 g/t gold over 7.8 m (GB-21-01) and 11.8 g/t gold over 5.7 m (GB-21-50).  An additional 39 holes were drilled in February and March of 2022 as part of a ~CAD $6 million exploration program on the Golden Bai project, which will include initial drill testing of additional targets later in the year.
With a highly technical team and a district-scale project that has extensive gold mineralization at surface, Canstar is well positioned for gold discoveries on the exciting Golden Baie Project.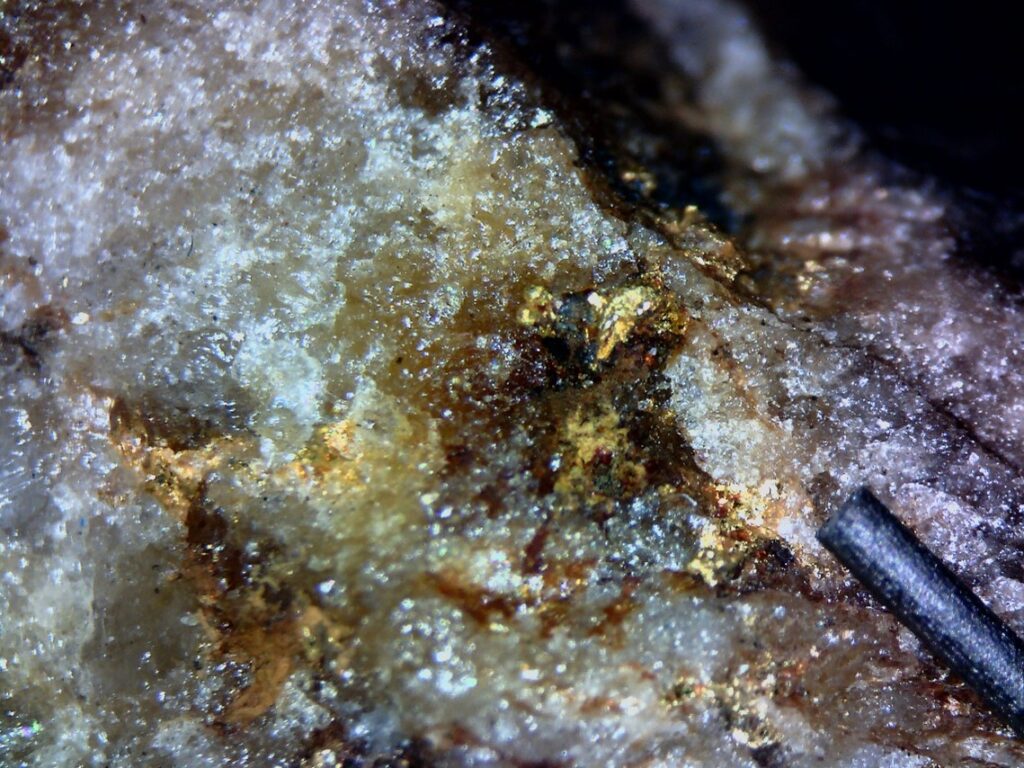 To learn more about Canstar Resources, go to https://www.canstarresources.com/
For more about the activity in Newfoundland and to view the digital map, go to https://digigeodata.com/area/newfoundland/