About Defense Metals
Defense Metals Wicheeda Rare Earth Element (REE) Deposit
Defense Metals Corp. is a mineral exploration company focused on the acquisition of mineral deposits containing critical minerals commonly used in the electric power market, military, national security and the production of "GREEN" energy technologies, such as, high strength alloys and rare earth magnets. The Company has an option to acquire 100% of the Wicheeda Rare Earth Element (REE) Property located near Prince George, British Columbia, Canada. The Wicheeda REE Deposit hosts indicated mineral resources of 4,890,000 tonnes averaging 3.02% LREO (Light Rare Earth Elements), and inferred resources of 12,100,000 tonnes averaging 2.90% LREO1. As North America and the world move toward widespread adoption of electric vehicles and other green technologies there will be upward demand pressures on critical REE magnet-metals, principally neodymium (Nd) and praseodymium (Pr).
Defense Metals Corp. trades in Canada under the symbol "DEFN" on the TSX Venture Exchange, in the United States, under "DFMTF" on the OTCQB and in Germany on the Frankfurt Exchange under "35D".
1The resource is classified according to the CIM "Estimation of Mineral Resources and Mineral Reserves Best Practice Guidelines" dated November 29th, 2019 and CIM "Definition Standards for Mineral Resources and Mineral Reserves" dated May 10th, 2014. See defense metals NI 43-101 technical report titled Technical Report for the Wicheeda Property, dated June 27, 2020 on SEDAR at www.sedar.com.
https://defensemetals.com/company/
https://defensemetals.com/wp-content/uploads/2020/07/TECHNICAL-REPORT-ON-THE-WICHEEDA-PROPERTY-BRITISH-COLUMBIA-CANADA.pdf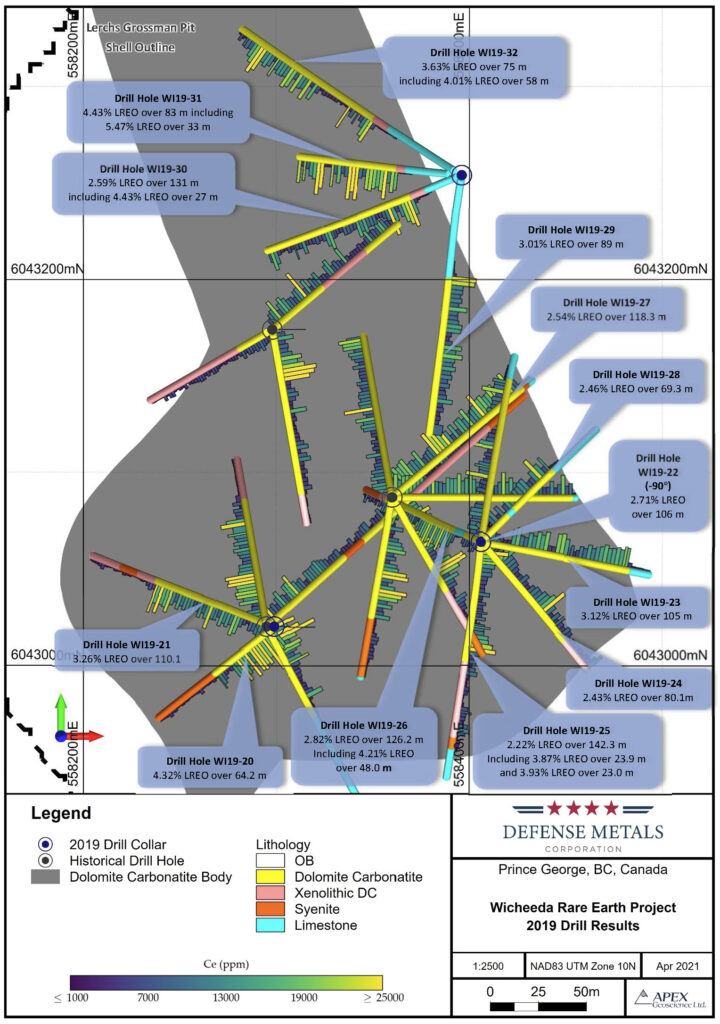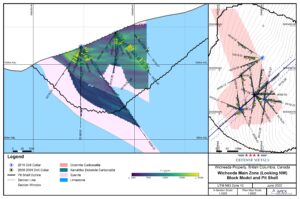 To learn more about Defense Metals, go to https://defensemetals.com/
To learn more about the activity in Central BC and to view the map, go to https://digigeodata.com/area/central-bc/