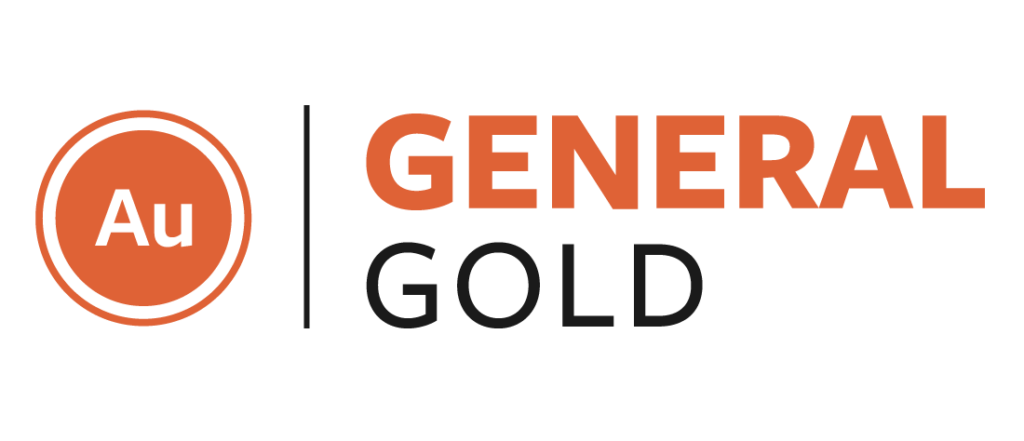 General Gold Resources Inc ("General Gold") is a gold exploration company managed by a team with a track record of success in mineral exploration. General Gold is focused in the Gander district in NFLD, where the companies Clark's Brooke project is located. The Clark's Brooke Project is situated along the Dog Bay Line which is a significant suture zone which hosts Marathons Golds Valentine Lake Deposit and New Found Golds Queensway Project. The project area is bound by the Mount Peyton Batholith to the west, the Indian Islands sedimentary group, and the Davisville group to the east with the interpreted Dog Bay Line running through the property
Two gold showings have been identified on the property to date: Clarks Brooke East (CBE) and Clark's Brooke West (CBW). The CBE occurrence has been the focus of the majority of previous exploration work on the property.
CBW
Sheared contact between granite and sediments. Grabs of outcrop returned up to 9.28g/t Au (2003 Altius Resources)
Metals Creek grab samples from CBW boulders and bedrock ranged from 0.005g/t Au up to 8.369g/t Au averaging 0.80g/t Au.
CBE
Altius grabs of bedrock up to 1.25g/t Au, grabs from boulders from 0.235g/t up to 24.5g/t Au
Bedrock up to 1.3g/t Au)
2016 Metals Creek grab samples of boulders and bedrock from CBE ranged from 0.005g/t up to 19.25g/t Au with an average grade of 4.08g/t Au.
2009 Induced Polarization / Resistivity and Magnetic surveys were carried out over the CBE showing. IP survey appears to have anomalous zone characterized by high chargeability and resistivity trending northeast-southwest dipping southeast. This trend coincides with the location of the CBE showing.
Previous drilling (2017/2018 & 2019) by Sokoman Minerals Corp totaling 2309 meters (10 drill holes) intersected what is interpreted to be epithermal style gold mineralization in all ten holes over 200 meter strike length and to a depth of 400 meters below surface. Mineralization remains open along strike and at depth.
| | | | | |
| --- | --- | --- | --- | --- |
| Hole ID | From (m) | To (m) | Length (m) | Au g/t |
| CB-17-1 | 94.40 | 103.25 | 8.85 | 1.00 |
| Incl | 99.20 | 102.40 | 3.20 | 2.10 |
| Incl | 99.20 | 99.50 | 0.30 | 5.58 |
| CB-17-2 | 71.20 | 71.70 | 0.50 | 5.46 |
| | 127.75 | 130.75 | 3.00 | 3.37 |
| CB-18-5 | 113.20 | 116.30 | 3.10 | 3.74 |
| Incl | 113.20 | 113.80 | 06.0 | 14.73 |
| | 125.75 | 126.50 | 0.75 | 1.11 |
| CB-18-6 | 105.50 | 119.00 | 13.50 | 1.03 |
| Incl | 106.60 | 110.90 | 4.30 | 2.45 |
| CB-19-08 | 63.80 | 89.60 | 25.00 | 1.00 |
| Incl | 73.60 | 80.00 | 6.40 | 2.26 |
Contact Info
Corporate Office Cancada:
1558 West Hasting Str,
Vancouver, BC V6G 3J4
Tel: (604)-639-4452
Email: [email protected]
www.generalgold.com