About McLaren Resources Inc.
McLaren Resources Inc has been focused on exploration work on its gold properties in the Timmins Gold Region of Northeastern Ontario. McLaren now owns a 100% interest in the past-producing, 640 ha, Blue Quartz Gold Mine property as well as the 1,650 ha McCool and 775 ha Kerrs gold properties, all located within the Abitibi Greenstone Belt along the Destor-Porcupine Deformation Zone, which is host to many of the gold deposits in the area, approximately 85 km east of Timmins city centre. McLaren also owns a 100% interest in the 408 ha Augdome gold property which is located in Tisdale and Whitney Townships immediately east of the Dome Mine owned by Newmont. The Augdome property is currently under a four-year option to Newmont.
The 2022 exploration program is focused on a select portion of the Centre Hill Fault, a northwest-trending fault structure that runs along the south side of the McCool Anticline and which is known to host significant gold mineralization on the McCool property. The Centre Hill Fault is interpreted to be a splay off of the major Destor-Porcupine Deformation Zone. The McCool gold property, acquired from Newmont Corporation in 2020, is ideally located immediately north of Highway 101 and abuts the Golden Highway Gold Project of Moneta Gold Inc. to the south. The expanded McCool gold property also lies immediately east of the Fenn-Gib gold deposit of operator Mayfair Gold Corp.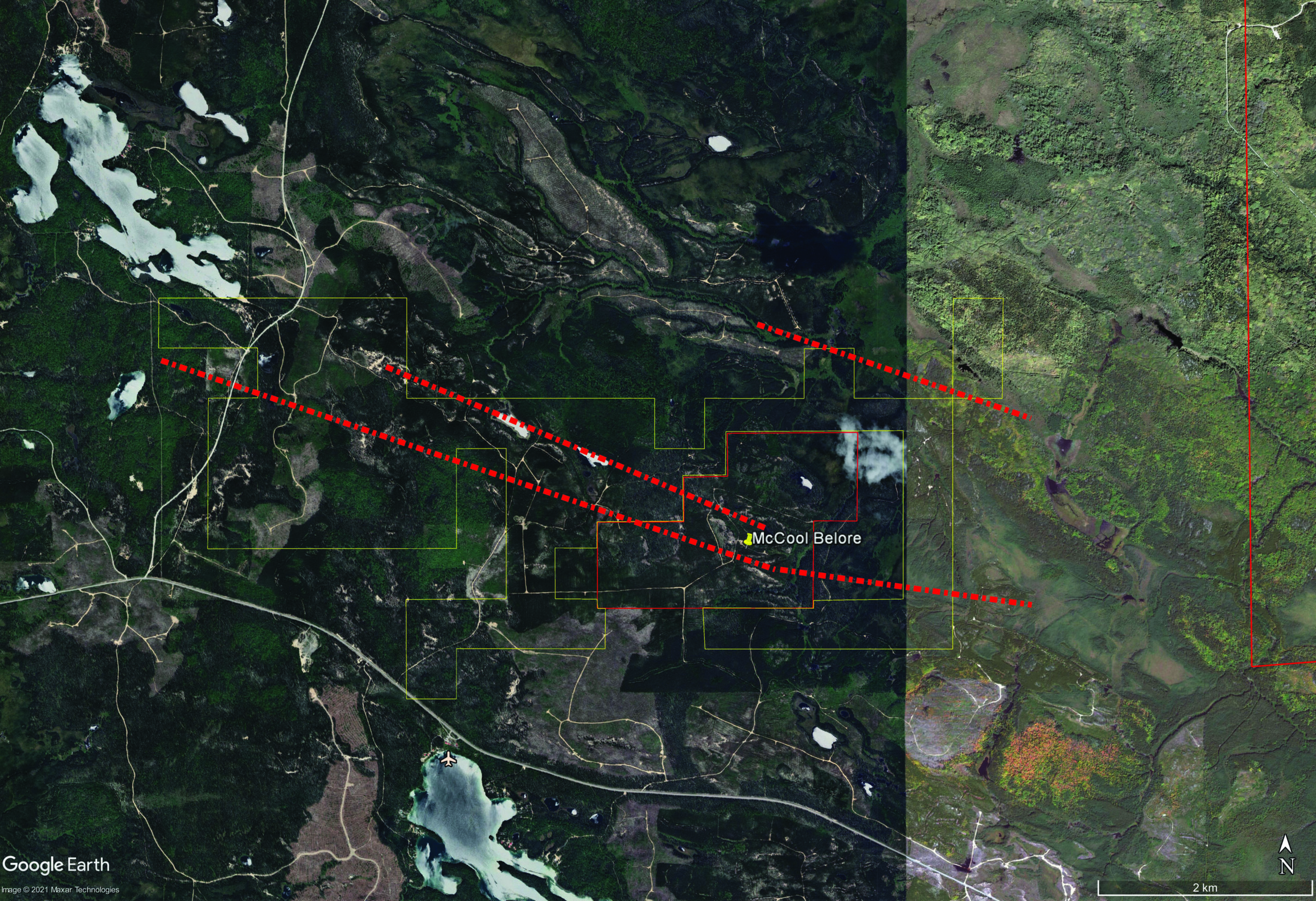 To learn more about McLaren Resources, visit http://www.mclarenresources.com/
To learn more about the activity in the Timmins area and to view the map, please go to https://digigeodata.com/area/timmins/