The price of URANIUM has sparked new interest in exploring in the ATHABASCA BASIN.
Uranium exploration companies have turned around a ten-year decline in exploration in 2021, mainly due to increases in exploration budgets. In 2022, funding is projected to rise even further as companies aim to capitalize on higher uranium demand outlooks.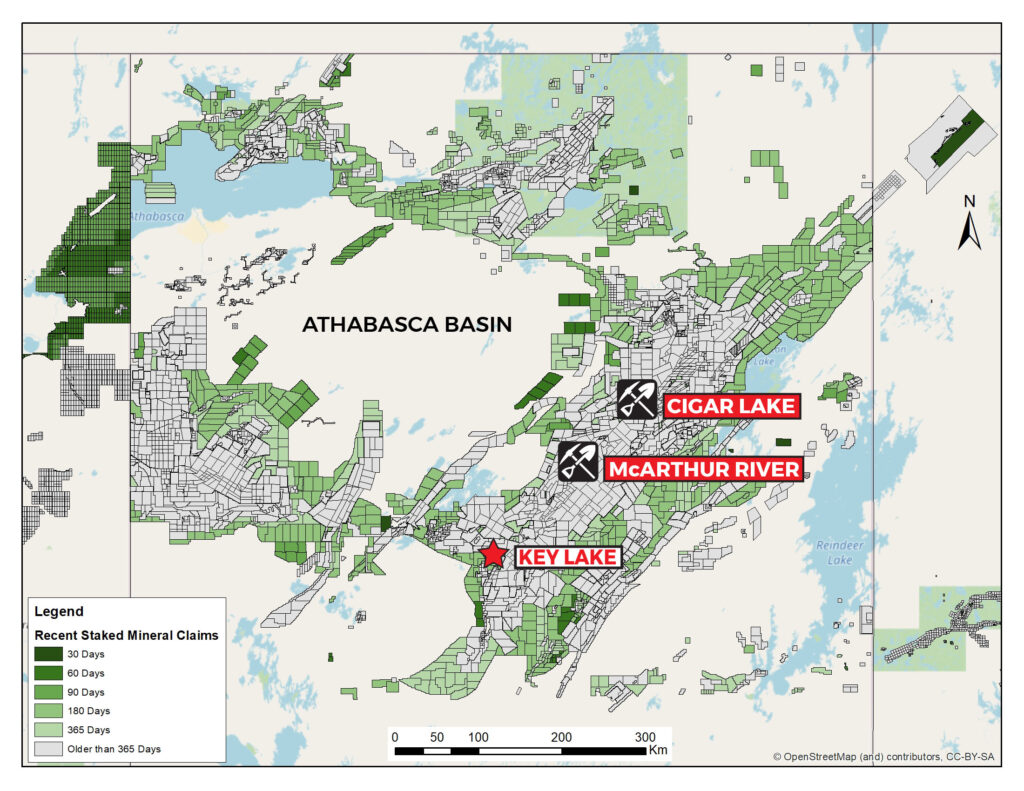 DigiGeoData tracks mineral exploration and claim activity.
One feature that has attracted the majority of our clients is the ranking of newly staked claims and claims that will be expiring within 30, 60, 90, 180 and 365-day windows.
This enables companies to monitor their areas of interest and to graphically see where the latest activity is. This information is refreshed weekly, soon to be updated daily.
The accompanying map shows the staking activity in green over the past 365 days, broken down by the various time periods.
For more information, contact Dan Subtelny; [email protected] and 647.285.5636, or go to https://digigeodata.com/