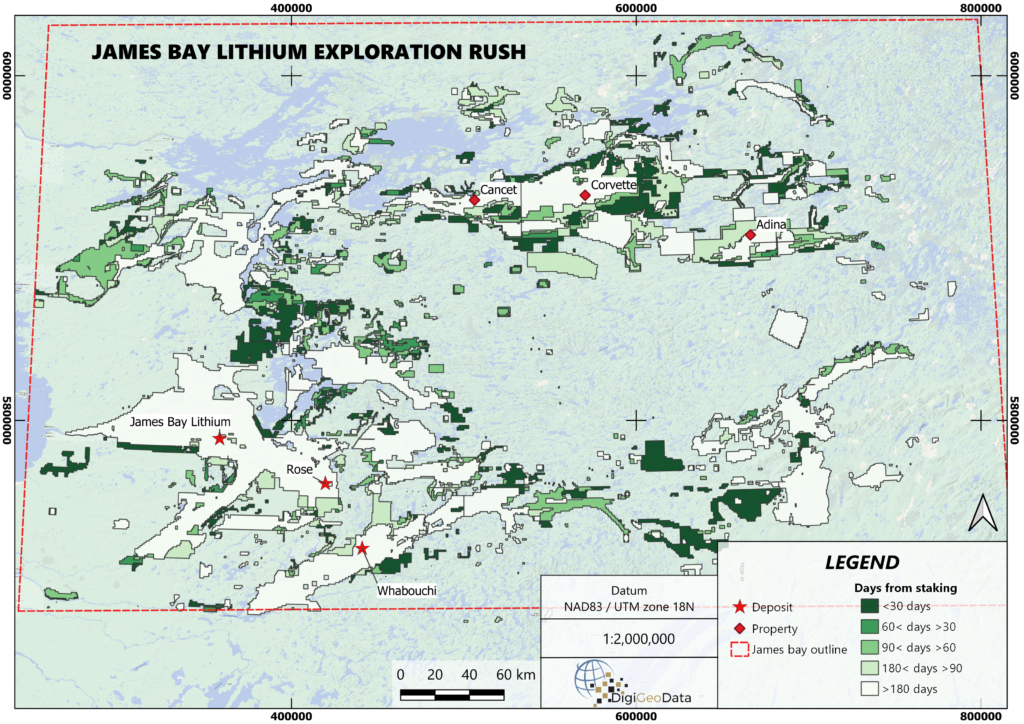 DigiGeoData monitors staking activity in North America, with emphasis in Canada.
The recent focus on Lithium has create a staking rush in numerous exploration areas.
The James Bay area in Northern Quebec has seen the largest increase in companies staking and optioning properties. Three deposits with lithium resources have already been outlined in the area.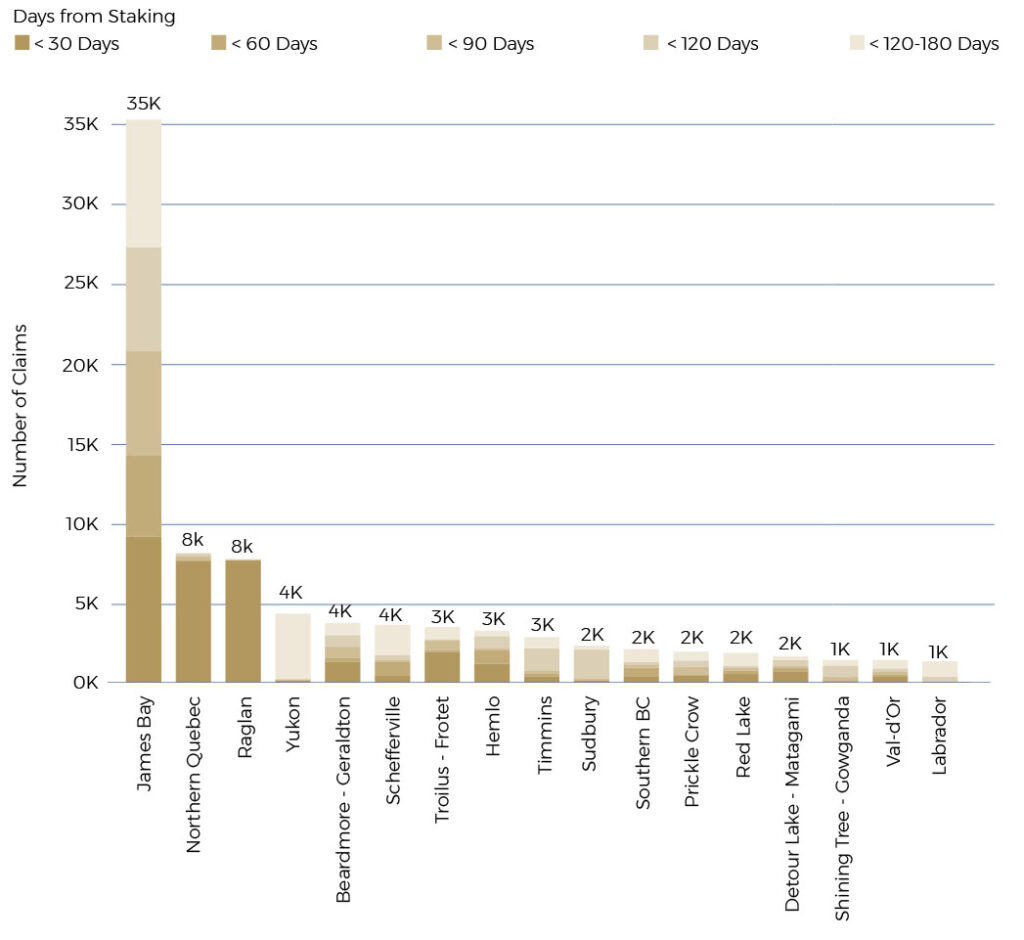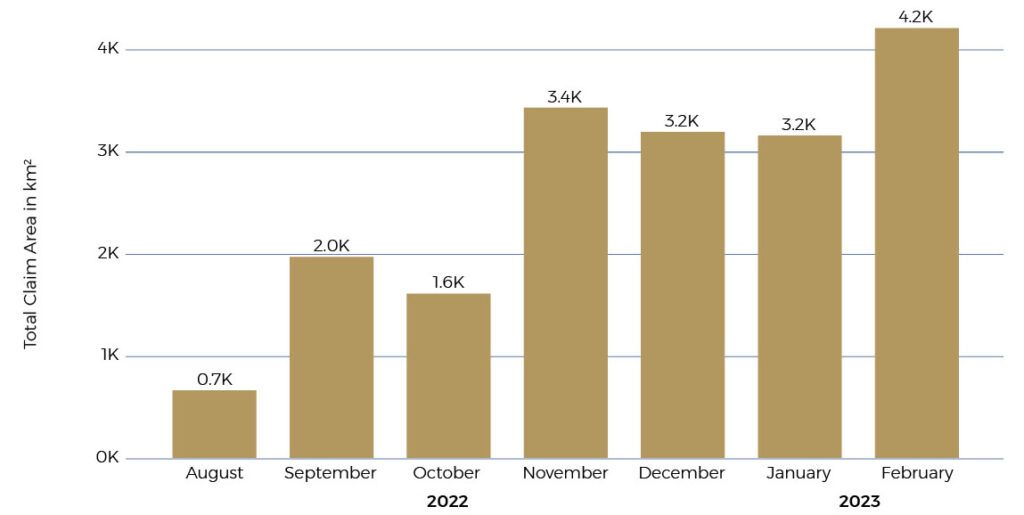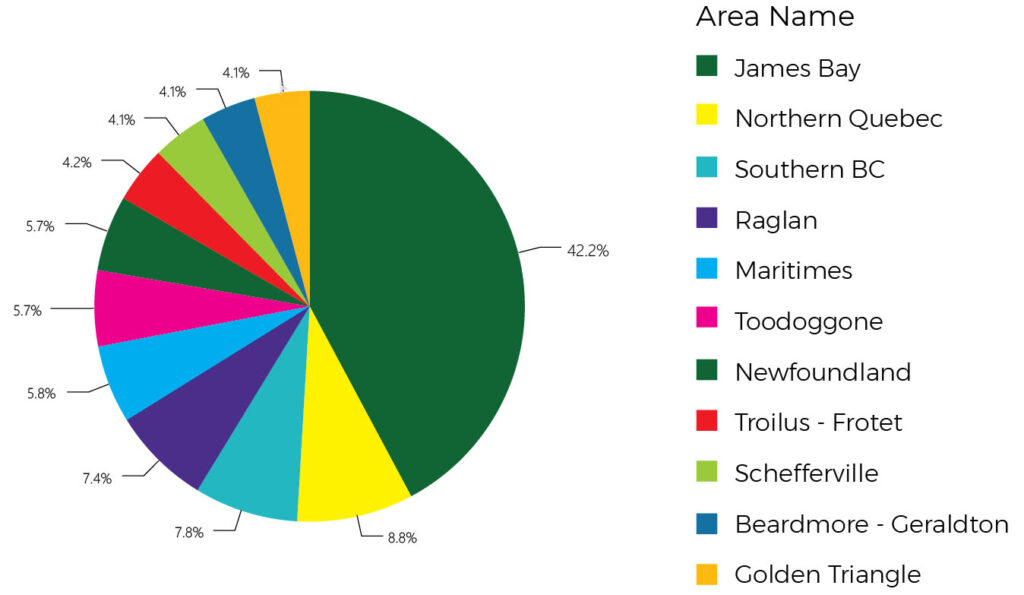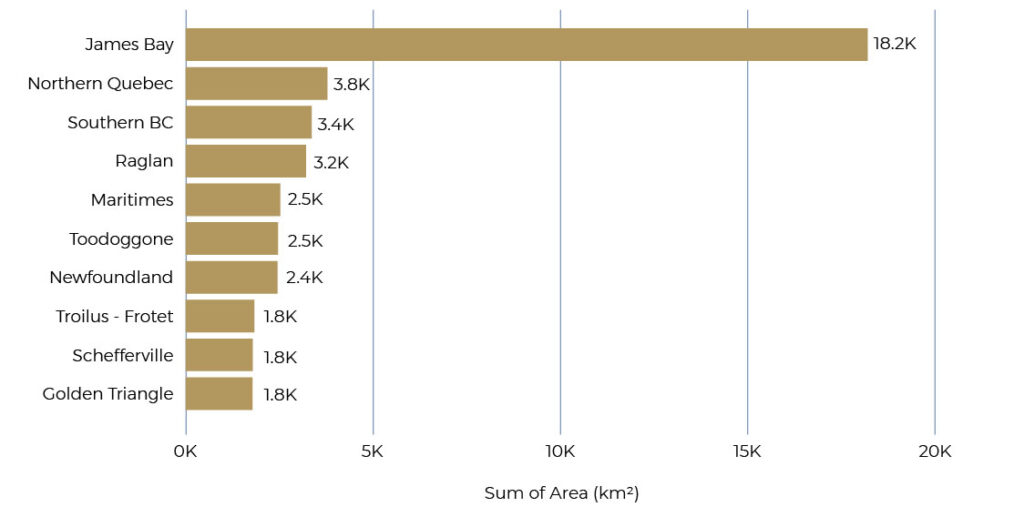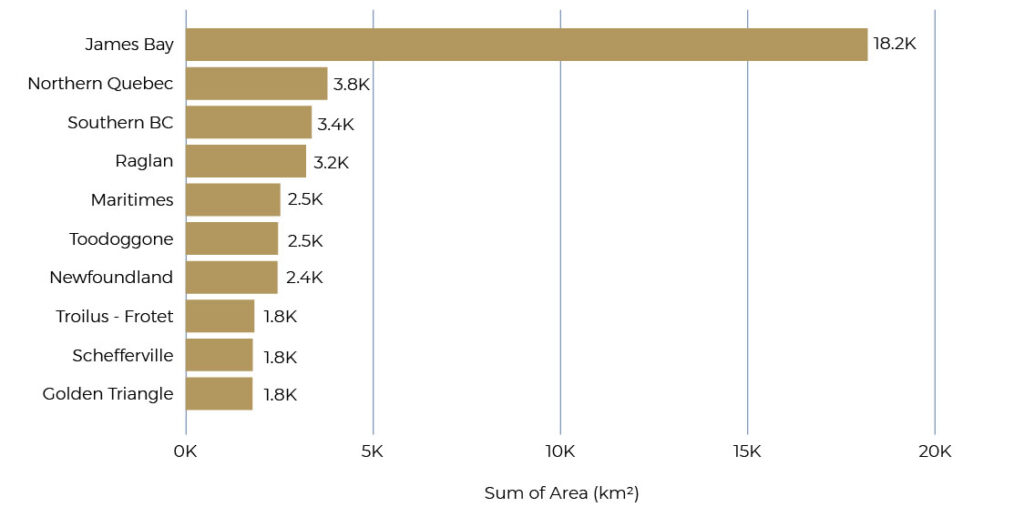 The James Bay Lithium Rush is part of a larger trend of increasing global demand for lithium, driven by the growing adoption of electric vehicles and renewable energy storage systems. According to some estimates, global demand for lithium could triple by 2025, reaching around 1.8 million tons per year. Roskill Information Services "Lithium of changes: Global Industry, Markets & Outlook" (2020).
The James Bay region can become one of the major players in the production of lithium in the future. The total amount of lithium resources is estimated to be around 24 million tone, making it one of the largest known lithium deposits in the world.
DigiGeoData can help you to scale your investment and discover who is actually exploring in the area.
To view companies exploring in these areas, go to DigiGeoData.com