The Red Lake Gold Camp has seen ebbs and flows for exploration since the first gold was mined in 1930. These last few years has seen a steady increase of activity in this area which in turn has resulted in an increase in the total gold endowment of close to 40 million ounces.
Substantial gold drill assays by Great Bear Resources (TSX-V: GBR) has recently captured the attention of mineral exploration companies and investors to this area. But they are not alone in sharing their successes. Over twenty-five publicly listed companies along with private companies and individual are currently exploring for new discoveries or drilling to increase existing reserves and resources in the Red Lake area.
In February of this year, Pure Gold Mining (TSX-V: PGM), released a technical report with feasibility details for the Madsen deposit and a preliminary economic assessment for the Fork, Russet South and Wedge deposits. This included a maiden resource for the Wedge deposit.
At the end of March, Rubicon Minerals (TSX: RMX), released an updated mineral resource estimate for their Phoenix Gold deposit. The report highlighted a 110% increase in measured and indicated resources.
These 4 deposits combined with another 10, plus the Goldcorp's producing Red Lake Mine Complex, contribute to the total gold endowment.
The gold endowment has risen from 35,900,000 ounces in 2015 to 39,900,000 ounces at the end of March 2019.
Endowment includes historic and current production, proven and probable reserves and measured and indicated resources.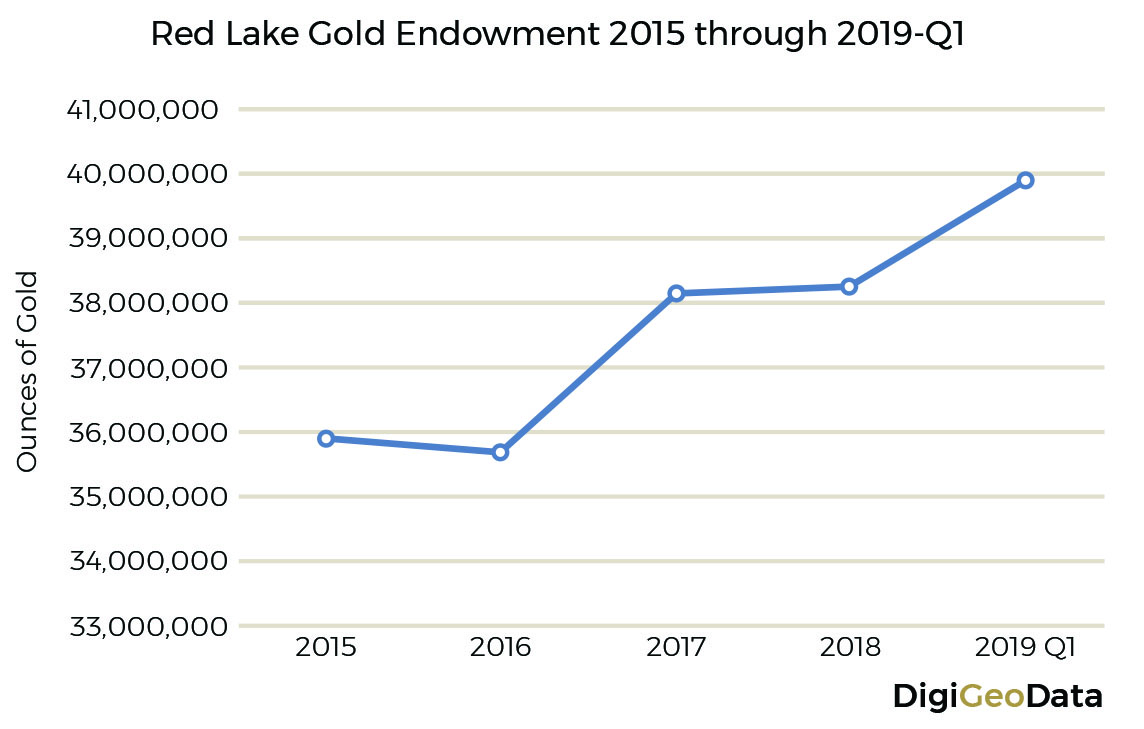 Not included in the endowment calculation is over 6,500,000 of inferred gold resources.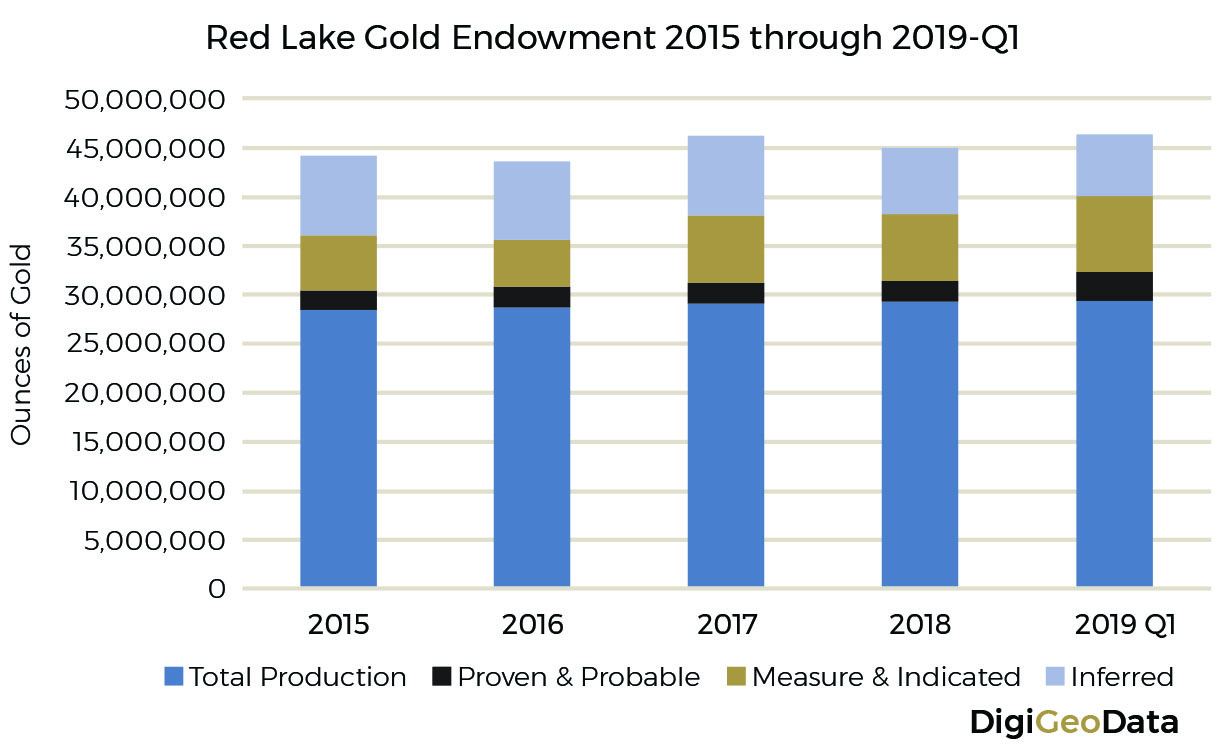 All reserves and resources are NI 43-101 compliant. Historical non-compliant reserves and resources were not included in the calculations.
The neighbouring and continuous Birch – Uchi Camp's production and resources were also not included.
For more detailed information visit the Red Lake Section