Aben Resources Ltd. (TSX.V: ABN) Is a publicly-traded Canadian Gold and Graphite exploration company with significant projects in British Columbia, Ontario and the Yukon Territory.
Led by a seasoned management team with an accomplished history of successful discoveries throughout BC's Golden Triangle and North America, Aben's mission is simple; to create wealth-generating opportunities.
Aben's flagship gold project is located in the heart of BC's Golden Triangle in northwestern British Columbia, Canada. With the consolidation of three historic claim groups and additional new tenures assembled in July 2016, Aben Resources has acquired 100% interest on the 23,397-hectare property. Surrounding the project are notable mineral deposits and producing mines including Brucejack, Eskay Creek, Snip, Galore Creek, Copper Canyon, Red Chris, and various others. Recent investment in the Golden Triangle has created direct road access to the Forrest Kerr property and power line infrastructure.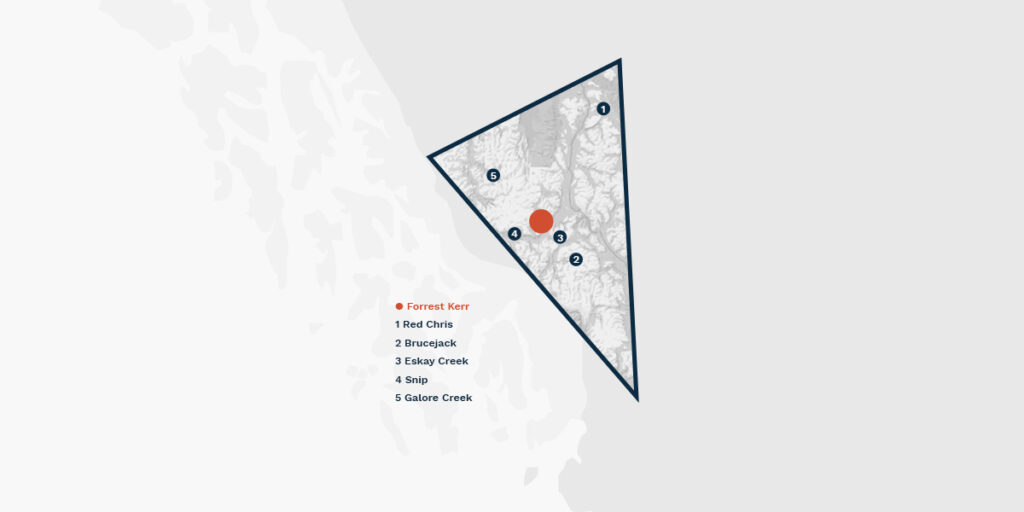 The 2387 ha Slocan Graphite Project is located in the Valhalla Range of the southern Selkirk Mountains, approximately 28km north of the city of Castlegar and 30 km west of the city of Nelson, in southeast British Columbia. The Project benefits from excellent infrastructure including a high-voltage transmission line within 1.2 km of the property boundaries, an extensive network of forestry roads on and around the property, and an existing graphite processing plant and facilities located 1.5 km west of the property, owned by Eagle Graphite Corporation.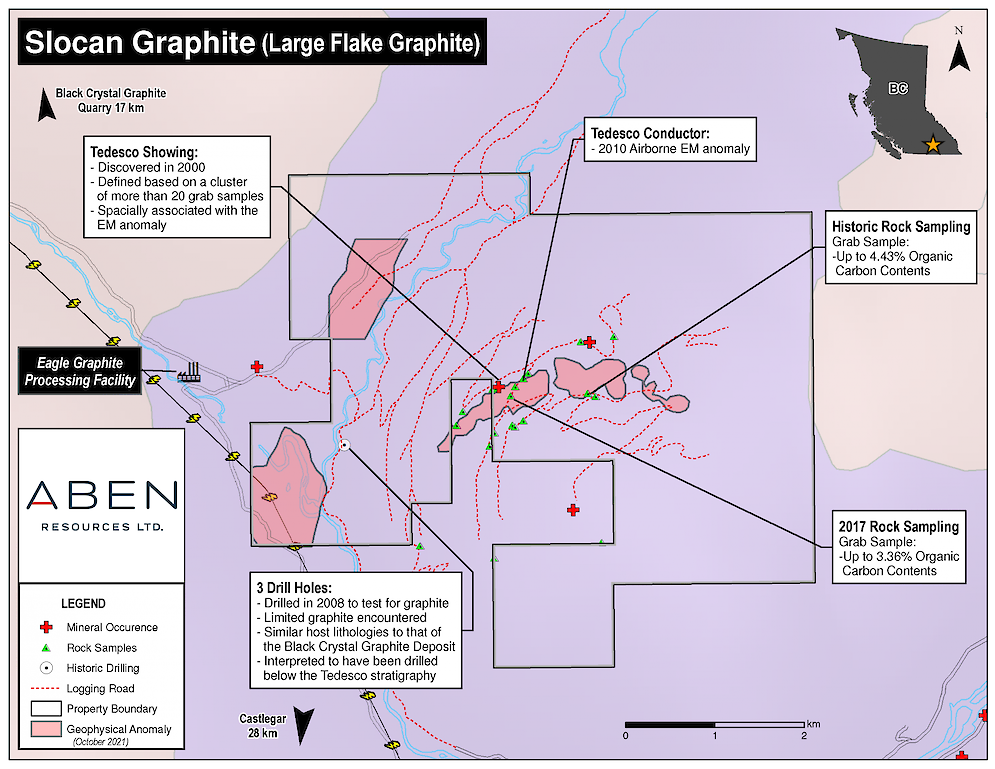 The Pringle North property consists of 5 contiguous mining claims covering approximately 1,881 hectares. The property is 60 km north of the town of Red Lake and located 15km east of the all-weather Nungesser Road. The Pringle North Property is situated within the prolific Uchi Subprovince, one of the most metal endowed greenstone belts in the world by square kilometre. Like the Balmer-Confederation unconformity of the Red Lake Gold Camp and the LP Fault of the Great Bear Resources Dixie Project, the South Arm structure is a recognized third deep-seated tapping seismic structure.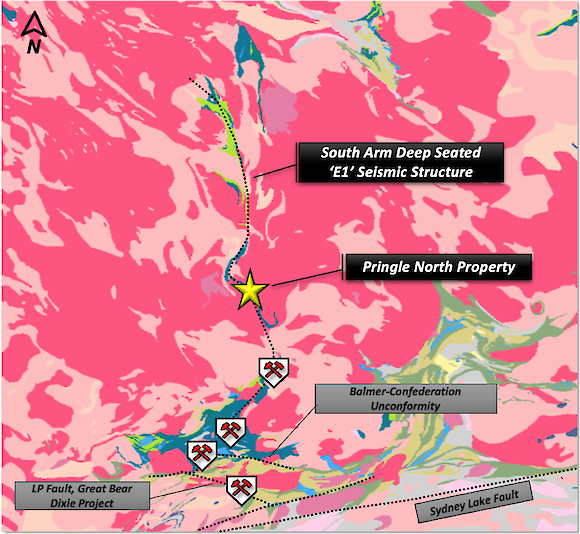 Aben Resources holds a 100% interest in the 7,400-hectare Justin Gold Project. The property is located in the southeast Yukon on the Tintina Gold Belt to the immediate southeast of Seabridge Gold's 3 Aces project. The Justin Project is approximately 35 kilometres southeast of the Cantung Mine and has an all-season road running through the claims. Exploration work at the Justin Gold Project began back in 2011 and Aben has been actively working at the site with positive exploration results. In February of 2022, Aben received and filed an NI 43-101 technical report that recommended follow-up exploration of the Justin Property.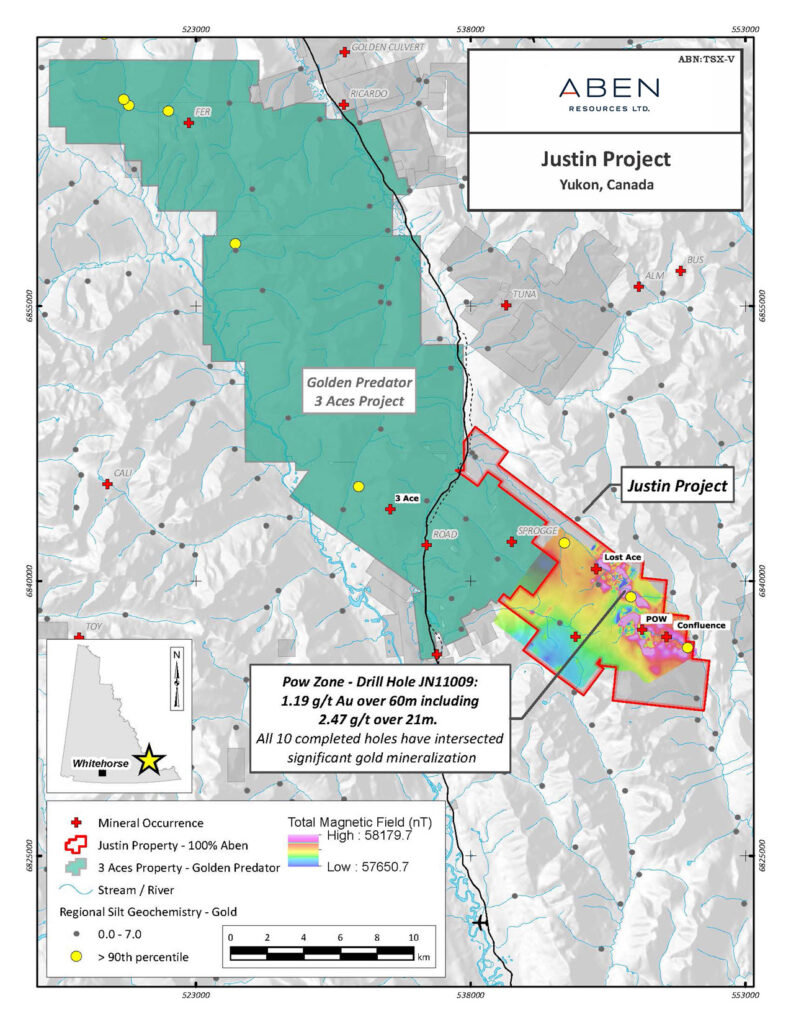 To learn more about Aben Resources, please visit https://abenresources.com/ or contact [email protected]
For more about the activity in the Golden Triangle area and to view the digital map, go to https://digigeodata.com/area/golden-triangle/