| | |
| --- | --- |
| Location | British Columbia, Canada |
| Commodities Primary | Copper, Gold |
| Commodities Secondary | Molybdenum, Silver, Lead, Zinc |
| Total Current Year Production | Period Ended December 31, 2021 |
| Copper; lbs | 65,427,000 |
| Gold, ounces | 405,259 |
| Silver; ounces | 635,043 |
| Total Known Current and Historical Production | 1909 – 2021 |
| Copper; lbs | 1,678,273,000 |
| Gold, ounces | 9,184,000 |
| Silver; ounces | 239,452,000 |
| Molybdenum; lbs | 29,983,000 |
| Lead; lbs | 72,111,000 |
| Zinc; lbs | 22,451,000 |
| Total Known Compliant Reserves | Proven & Probable |
| Copper; lbs | 13,733,400,000 |
| Gold, ounces | 47,500,000 |
| Silver; ounces | 297,016,000 |
| Molybdenum; lbs | 593,300,000 |
| Lead; lbs | 132,400,000 |
| Zinc; lbs | 734,000,000 |
| Total Known Compliant Exclusive Resources | Measured & Indicated |
| Copper; lbs | 36,777,256,000 |
| Gold, ounces | 105,221,000 |
| Silver; ounces | 706,146,000 |
| Molybdenum; lbs | 1,681,000,000 |
| Lead; lbs | 66,056,000 |
| Zinc; lbs | 376,511,000 |
| | Inferred |
| Copper; lbs | 41,353,594,000 |
| Gold, ounces | 84,450,000 |
| Silver; ounces | 621,012,000 |
| Molybdenum; lbs | 1,016,700,000 |
| Lead; lbs | 199,595,000 |
| Zinc; lbs | 526,579,000 |
| Total Known Endowment | 1909-2021 |
| Copper; lbs | 93,542,523,000 |
| Gold, ounces | 246,355,000 |
| Silver; ounces | 1,863,626,000 |
| Molybdenum; lbs | 3,320,983,000 |
| Lead; lbs | 470,162,000 |
| Zinc; lbs | 1,659,541,000 |
Total Known Endowment includes current and historical production and compliant reserves and resources
Data compiled from DigiGeoData database, British Columbia Minfile, technical reports and corporate websites
DigiGeoData has compiled this information using best practices and does not warranty the completeness or accuracy.
All data should be checked and verified before use
Prospectors, or would-be prospectors, were first drawn to this area in 1861 for the Stikine Gold Rush. This rush is said to have attracted over 800 gold seekers. Years later in the late 1890s, another wave of prospectors passed through the area to participate in the Great Klondike Gold Rush. Some traveled by boat up the rivers, such as the mighty Stikine, however, much of the northwest BC was deemed either inaccessible or covered predominantly by snow and/or ice.
Lode gold was first discovered by prospectors in the Stewart area around the turn of the century. Over the years, as many as 50 producers (mostly small ones) operated annually in the Stewart region; the best example being the Premier and Big Missouri mines.
However, when World War II came along, most operations ceased. It wasn't until the 1960s that major mining companies began exploring for large tonnage, low-grade porphyry copper deposits. They were very successful in discovering several deposits (e.g. Galore Creek, Schaft Creek and Red Creek). However, prospecting during the 1970s and early 1980s was intermittent, and none of these large deposits were moved forward to a development stage.
In late 1988, Prime Resources announced the discovery of the world-class, high-grade Eskay Creek gold-silver deposit. Eskay Creek went on to become one of the world's most prolific mines producing almost 3.3 million ounces of gold and 159 million ounces of silver over its lifetime.
In 1990, mineral exploration reached its peak in the Golden Triangle, with some $100 million being spent, including about 40 drilling programs. Some 40 companies were active in the areas, about half "majors" and half "juniors". In 1990, the Vancouver Stock Exchange recorded daily volume records.
During a nine-year period starting in 1991, the Snip mine produced over 1 million ounces of gold and almost 400 thousand ounces of silver
2003 saw a significant rebirth in ground acquisition in the area. In 2005, with the new MTO staking system, another wave of staking occurred in the area, where exploration expenditures were estimated at $90 million, including $50 million at Galore Creek.
Over the past ten years the Golden Triangle has been the focus of increased exploration
The Golden Triangle currently has two producing mines; Red Chris and Brucejack.
Five proposed new mines are under review including Galore Creek, Kitsault, KSM, Red Mountain and Schaft Creek.
New deposits have been found, current deposits expanded and past producers such as Premier, Snip and Eskay Creek are under going a fresh new look.
The Golden Triangle lies within the Stikine Arch geological province which includes a northerly trending succession of Upper Triassic (Stuhini Group) to Jurassic (Hazelton Group) volcanic and sedimentary rocks. These are underlain in part by Paleozoic marbles and other sedimentary units.
All have been intruded by Mesozoic or Tertiary intrusive rocks and cut by extensive fault zones.
The Stikine Arch has undergone pervasive large-scale deformation related to late Jurassic orogenesis. There is a strong (+/- genetic) relationship between lower Jurassic volcanism and early Jurassic intrusive events (late 190Ma to early 200Ma), especially with respect to the formation of the many porphyry deposits.
At the Eskay Creek subaqueous volcanic-associated massive sulphide deposit, the main mineralizing event occurred in the late Jurassic (approx. 177Ma).
Older Paleozoic volcanogenic massive sulphide mineralization formed in the Devonian-Mississippian era (approx. 350Ma)
The Golden Triangle is bounded on the east by the younger Bowser Basin sediments.
Error

There was a problem with your SQL connection - Please contact the administrator
Error

There was a problem with your SQL connection - Please contact the administrator
Error

There was a problem with your SQL connection - Please contact the administrator
Error

There was a problem with your SQL connection - Please contact the administrator
Error

There was a problem with your SQL connection - Please contact the administrator
Error

There was a problem with your SQL connection - Please contact the administrator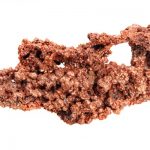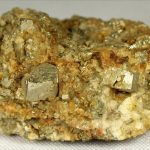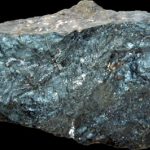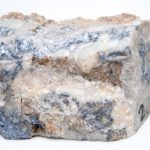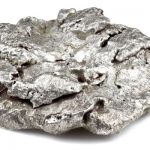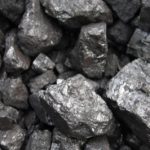 Error

There was a problem with your SQL connection - Please contact the administrator
Scroll to Top