About Stinger Resources
Stinger Resources currently holds 6 prospective precious metals properties in the geopolitically safe province of British Columbia, Canada.
Our Flagship Dunwell Mine property boasts exceptional past production grades of gold and silver, and is situated in the richest part of the Golden Triangle.

DUNWELL MINE
Over the past 5 years American Creek Resources (from which Stinger Resources was born) has made several strategic acquisitions and has consolidated the richest ground in the Bear Valley near Stewart, BC- in the heart of the "Golden Triangle".  This property package not only includes the past producing polymetallic Dunwell Mine, but a number of other zones that also produced high grade gold and silver. The property boasts possibly the best logistics in the Golden Triangle with a highway and power running through it and is located only 8km from bulk tonnage shipping ports in Stewart, BC.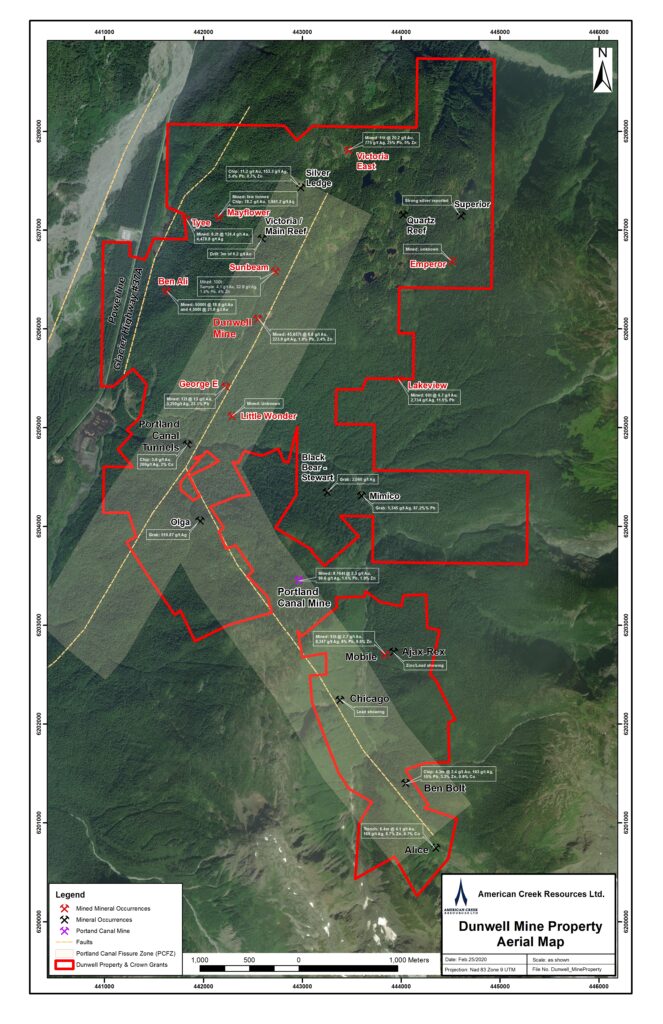 Click Map to Enlarge
To learn more about Stinger Resources, go to https://stingerresources.com/
For more on the activity in the Golden Triangle area,and to view the digital map, go to https://digigeodata.com/area/golden-triangle/